Categories: Flash, Free, Games, Online, Room Escape, Walkthrough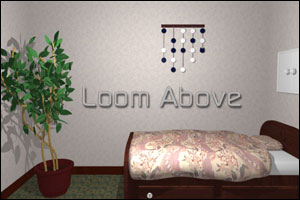 Loom Above is a brand new Room Escape game from Azuki, the author of Room Marine,  Room Bath and Room Fake.
For an unknown reason, you find yourself trapped in a bedroom, and the exit door is locked!
As usual with Azuki's work, Loom Above is beautifully done and features a save option. And good news, his next Escape game, Loom Blend, is already in the pipe!
Please be patient while the game is loading (reload the page if necessary)…
Loom Above walkthrough (thanks Snowman!)