Categories: Flash, Free, Games, Online, Room Escape, Walkthrough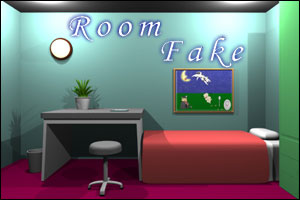 Room Fake is a new Japanese Room Escape game by Azuki that takes place, well… in a fake room?
The game features gorgeous graphics and allows you to save your progress.
There is no text at all in Room Fake, so fear not and check this one asap!
Please be patient while the game is loading…

Have fun!
Update: Room Fake walkthrough in comment #108 (thanks Reka!)