Categories: Adventure, Flash, Free, Games, Online, Point'n'click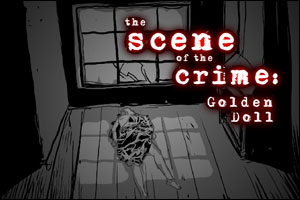 The Scene of the Crime – Golden Doll is the first installment in the new The Scene of the Crime Point'n'Click adventure series from Pastel Games.
"It was a quiet night. Until now.
It all began when the phone rang. A small house on the beach, something really bad happened there.
Try to find out what. Collect evidence, find suspects, solve the case.