Categories: Action, Arcade, Demo, Download, Games, Sponsors, Windows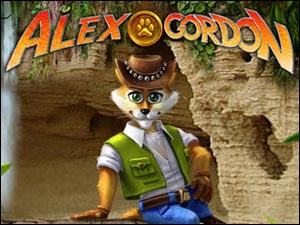 Alex Gordon is a fedora-wearing feline.
Help this fabulous cat travel five dazzling game worlds as he collects coins and boxes the bad guys.
Alex Gordon must explore every nook and cranny to save his sister from the cunning Monkey King.
Will he find the scattered pieces of an ancient amulet before his nemesis releases his sibling?
Grab your satchel and take a leap into the nocturnal wonderful world of Alex Gordon in this breathtaking side-scrolling adventure.
Domestic Adventure game.
50 levels with multiple goals and secrets.
Five gorgeous game worlds.
15 bonus stages.