Categories: Flash, Free, Games, Online, Puzzle, Video walkthrough, Walkthrough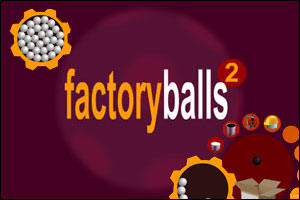 Bart Bonte has just released Factory Balls 2, a sequel to his puzzle game Factory Balls.
Just like its predecessor, Factory Balls 2 is a series of mini puzzles in which you need to drag and drop a ball over the tools to produce the required ball.
If you like the original game, you will enjoy this one as well: with 30 news levels to complete, it should keep you busy for at least 15 minutes!
Factory Balls 2 walkthrough (thanks Reka!)