Categories: Flash, Free, Games, Online, Puzzle, Strategy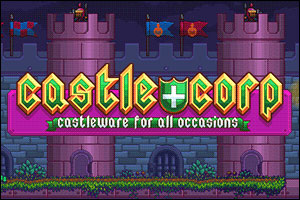 New from Nitrome:
"Castleware doesn't pay what it used to… decorative shields, flags and drapes sales are all down this quarter. The competition is undercutting us every chance they get. There's only one thing for it… ready the troops for battle!
In Castle Corp send your knights along the castle pathways and fire them off towards the enemy. Pick up gold to spend on upgrades in the shop. Overpower the enemy and save the corporation!"
Another very nice and polished game from Nitrome!