Categories: Flash, Free, Games, Online, Physics, Puzzle, Video walkthrough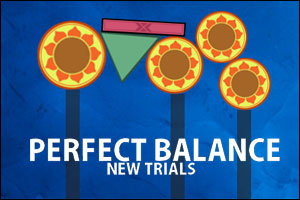 If you enjoyed Perfect Balance then prepare yourself for more challenges with Perfect Balance New Trials!
This sequel by Ville Helin aka ttursas features 30 new "brain taxing trials". The goal remains unchanged: rotate and stack shapes, and try to achieve perfect balance!
One by one, place all the objects on the playfield using your mouse. Press [A] and [D] keys to rotate the selected object.
One your mark… Get ready…