Categories: Flash, Free, Games, Online, Room Escape, Walkthrough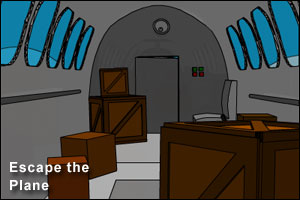 Escape the Plane is a new Room Escape game developed by Marc Baldwin, the author of  Lost Memory, Remote Escape,  Retro Room, Locked Inside Episode 1 and Locked Inside Episode 2.
In Escape the Plane, you find yourself handcuffed to a pole in a plane after you killed "the most infamous gang mobster of all time". You are alone in the plane, and it will crash soon!
Don't forget to press the spacebar if you want to put an item away!
Escape the Plan walkthrough in comment #11 (thanks Ben!)