Categories: Flash, Free, Games, Online, Room Escape, Walkthrough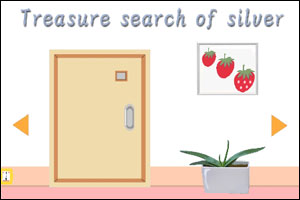 Treasure Search of Silver is a new Room Escape game by StrawberryCafe (Escape from room of hesitation, Heart Escape, Escape from rooftop where "Sakura" flutters).
If I understand correctly, your goal today is to find a ring and bring it to one of your friends.
Will he propose to her? Well, without a ring, no way!
Update: Treasure Search of Silver walkthrough in comments #2 and #4 (thanks iceberg!)