Categories: Flash, Free, Games, Online, Room Escape, Walkthrough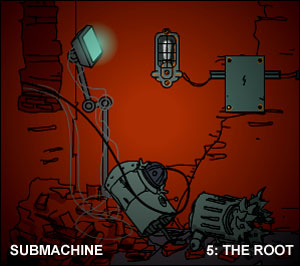 Submachine 5 – The Root, the next installment in one of the most popular Room Escape series ever created, is live!
This new episode created by Mateusz Skutnik brings us back to the "very first submachine ever built – historically speaking. It was created by an unknown scientist in the early 20th century. This is the place where it all started."
Mateusz style is unique and each new episode gains in quality as the developer skills improve: Submachine 5 – The Root is no exception!
Go and retrieve the three "wisdom gems", lost in the subnet, and don't forget to look for the secrets hidden in the game.
Edit: Submachine 5 walkthrough in comments #12