Categories: Free, Games, Mobile Games, Sponsors, Strategy, Time Management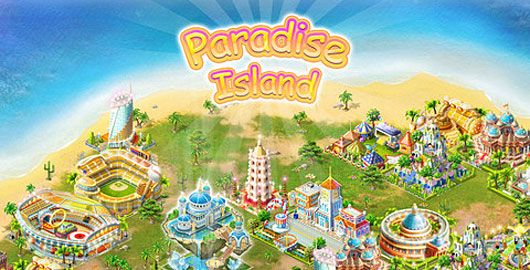 Created by Game Insight, Paradise Island is a simulation game for iPad and Android devices, where you become the owner of your own green island in the Caribbean Sea.
Tear yourself away from work and build your own sunny island!
Is it time to make your own business? Just have some practice!
Rich tourists are just about getting to your warm beaches!
Entertain them in casinos and entertainment centers, build hotels, restaurants and discos! Build your own empire of entertainment!
Turn your island into best resort empire and learn to manage your own business.
Desert island would be at your own disposal.
A pleasant feature of the game, the ability to collect profits almost every minute.
Plant a tree or put a sculpture – it will not only aesthetic pleasure of the guests of the island, but also bring you profit.
Ability to choose strategy: qualitative or quantitative.
The game continues to develop in an inactive state.
Huge selection of buildings to accommodate guests who arrive on your island.