Categories: Flash, Free, Games, Online, Room Escape, Walkthrough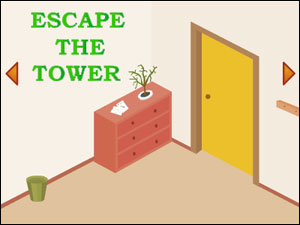 Escape the Tower is a Room Escape game created by Kristjan Luts that was released in November 2005 at Gamershood.
"Zombies are taking the planet, again. And you are trapped into a weird tower". That's what you can read in the introduction, not to mention that in order to escape the tower, you will have to escape the room by finding and using different items hidden everywhere!
If its graphics are poor by today's standards, Escape the Tower is a decent Room Escape game, not really difficult and recommended for a 20 minute break.
Update: Escape the Tower walkthrough in comment #2 (thanks Shelby!)