Categories: Adventure, Flash, Free, Games, Online, Point'n'click, Puzzle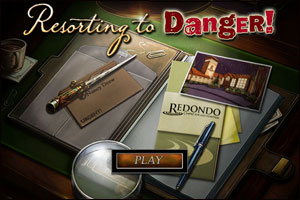 Nancy Drew is a popular series of Adventure Casual games involving a fictional young amateur detective.
So far, publisher Her Interactive has released two Flash demo version of Nancy Drew's adventures, and Resorting to Danger is the second one.
This Flash version can't compete with the full version of the game, but it's still well worth a try!