Archive for the Mobile Games Category
Categories: Free, Games, Hidden Object, Mobile Games, Point'n'click, Puzzle, Room Escape, WebGL - July 14, 2017
Moon is another cool escape game from Riddle Escape. You are in a garden with high walls and an open roof. Maybe someone has imprisoned you here? Rather than thinking why you are here, you can look for clues to escape the fenced gate.
You can also play this game on Android.
Categories: Flash, Games, Hidden Object, Mobile Games, Point'n'click, Room Escape 2 comments - May 4, 2017
Cube Escape: The Cave is the 9th edition of the Cube Escape series by Rusty Lake. You find a mysterious cave on the lake and are about to uncover deeper secrets.
Also available on:
Categories: Games, Mobile Games, Sponsors - October 15, 2012
Tomb Raider Slots is an action style adventure game from Spin Palace Mobile Casino.
Lara Croft has seen adventures take her from the classic Playstation, through to the movies, magazines and is now available to play on your mobile.
Right from the start, this app is quick to access and fast to. With crystal clear graphics and crisp sound effects, you will be entertained non-stop in your quest for the treasure hidden with Tomb Raider.
Get ready for high-flying adventure and butt-kicking rewards on your mobile as you play this game that boasts a plethora of lucrative features.
Enjoy all of these features at your convenience using your iPhone, iPad, Tablet, Smartphone or Blackberry today!
Categories: Games, Mobile Games, Sponsors 262 comments - May 16, 2012
Created by Game insight, Tribez is not just a game, and it's now available for both iPhone and iPad!
Tribez is an adventure, where you travel to a distant past full of secrets, mysteries and many hours of addictive discovery of an unknown, but beautiful world!
You are invited to visit a mysterious, primitive world inhabited by a peace-loving people, who have been hidden behind a miles-deep portal from time immemorial. Build your own stone-age village, explore territories hidden by mountains and seas, and lead your tribe, who considers you sent by the gods, to prosperity.
Progress through tons of buildings and structures, from primitive mud huts, to advanced workshops, schools, and even theater. Interesting quests and many helpers await in a fascinating world, illustrated to the last detail. Tribez is all about this and more!
Help the leaders of neighboring tribes, develop your country's economy, discover new lands, populate them with your tribesmen, and tame dinosaurs! Tribez is a world in which you feel alive!
Gorgeous graphics down to the smallest detail.
Lively animations make the prehistoric world come to life on your iPhone or iPad.
Stunning sounds.
Tons of objects, characters, buildings and decorations.
Truly inexhaustible possibilities to develop your own stone-age empire.
Hundreds of captivating quests: search for treasure and artifacts, discover distant islands, expeditions to mysterious caves and much, much more!
Categories: Adventure, Games, Mobile Games, Sponsors, Time Management 1 comment - May 4, 2012
Created by Game insight, Enchanted Realm is a captivating fantasy adventure for iPad and Android devices.
The setting is a far-away and wondrous realm, where magic flows as freely as the winds of trade through the market's merchant and apothecary stalls.
Joyful citizens rejoice as their wise and just ruler ascends to the throne — and that, my liege, is you!
A complex storyline with many unique characters.
Highly advanced graphics and brilliant animations.
A robust simulation of city life, with all its unique peculiarities.
Over 50 unique residential and service buildings.
A tremendous selection of flowers and crops to plant and grow.
Amazing item collections.
Completely customizable territory which can be expanded for in-game money.
A spectacular soundtrack.
Categories: Free, Games, Mobile Games, Sponsors, Time Management - March 15, 2012
Created by Game Insight, My Clinic is a time management game for Android devices, where you take over the management of a modest clinic to turn it into a cutting-edge medical center!
During the game you will be called upon to cure many of the most incredible and comical illnesses.
Their treatment is never a routine exercise!
As your hospital grows in professionalism and prestige, it will be visited by patients with increasingly complex illnesses.
For their proper treatment you will need to hire the finest medical professionals, purchase the latest equipment, and expand into new offices to carry out your cutting-edge medical research!
A fascinating story, where the development of your clinic is in your hands!
An easy and friendly interface.
Colorful graphics, over three dozen buildings, and a variety of locations, including the offices of the chief doctor, the hospital, the surgery, and much more.
Adorn the city with collectors items, making it truly unique!
Purchase extra lots to accelerate the development of his clinic!
Connection to the Internet is recommended, but not required.
Categories: Free, Games, Mobile Games, Sponsors, Strategy, Time Management 13 comments - March 14, 2012
Created by Game Insight, My Railway is a city-builder game for Android devices, where you can build a real railroad empire!
My Railway captures the fun of playing with model trains!
Everyone who enjoyed toy trains as a kid will love to play!
Lay rails to connect cities, hire your friends as engineers, control factories and workshops, send your locomotives from city to city and load them up with cargo!
Become a modern-day Vanderbilt!
A unique game unlike any other for mobile devices.
Reminiscent of everyone's childhood hobby, model trains.
Colorful, high-quality graphics.
Hints and tips on playing the game.
Immersive sound effects.
Trains haul freight even when you're away from the game.
Free to play!
Categories: Free, Games, Mobile Games, Sponsors, Time Management 122 comments - March 13, 2012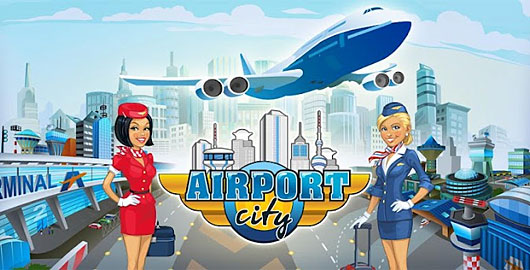 Created by Game Insight, Airport City is a simulation game for Android devices, where you will build your very own personal airport and send hundreds of flights into the sky!
Airport City is taking off in two exciting modes: the first offers you the chance to build a modern airport, and the second has you build the city to support it.
While you're managing your airport, flights will be traveling to every corner of the globe. You will meet interesting characters and complete collections of exotic items from around the world.
Beautiful graphics and high-quality sounds accompany every action.
Simple interface and engrossing gameplay.
Convenient tutorial and help features.
Lots of colorful characters, each with their own interesting story to tell.
Dozens of commercial and residential buildings as well as decorations.
And the best part: it's completely free!
Categories: Free, Games, Mobile Games, Sponsors, Strategy, Time Management - March 7, 2012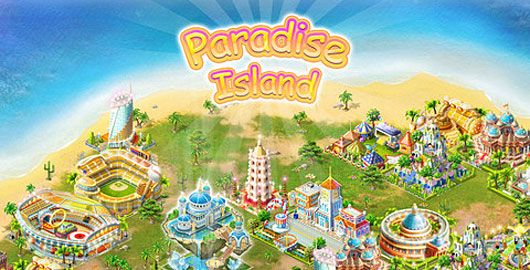 Created by Game Insight, Paradise Island is a simulation game for iPad and Android devices, where you become the owner of your own green island in the Caribbean Sea.
Tear yourself away from work and build your own sunny island!
Is it time to make your own business? Just have some practice!
Rich tourists are just about getting to your warm beaches!
Entertain them in casinos and entertainment centers, build hotels, restaurants and discos! Build your own empire of entertainment!
Turn your island into best resort empire and learn to manage your own business.
Desert island would be at your own disposal.
A pleasant feature of the game, the ability to collect profits almost every minute.
Plant a tree or put a sculpture – it will not only aesthetic pleasure of the guests of the island, but also bring you profit.
Ability to choose strategy: qualitative or quantitative.
The game continues to develop in an inactive state.
Huge selection of buildings to accommodate guests who arrive on your island.
Categories: Free, Games, Mobile Games, Sponsors, Time Management - October 5, 2011
Created by Game insight, My Country is a Time Management game for Android and iPhone/iPad mobile devices where you develop your city, transport networks and industry.
Sign contracts, get involved into ventures and build a prosperous Country by using hundreds of unique constructions offered..
Evolve, receive awards, and share your achievements with your friends.
My Country is a game of choice for seasoned city-constructors!
Unique ecology control system.
Picturesque landscape with lakes, rivers, trees, etc.
Widest choice of construction units, decorative details, and plants.
Even if you are logged out of the game, social life of your country continues autonomously.
More than a hundred of awards and achievements.
Internet connection is optional though recommended.
No advertising.