Categories: Flash, Free, Games, Online, Room Escape, Walkthrough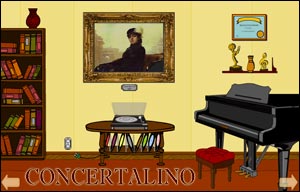 Concertalino is a Room Escape game developped by Andrey Anisimov from Russia.
You find yourself trapped in a room: the door is locked and the window is locked.
There is a nice piano, but you can't play with it, because its keyboard is also locked!
It won't be easy to escape from this room!