Categories: Flash, Free, Games, Online, Shooter, Strategy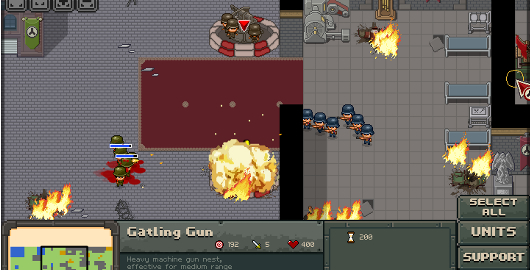 Relic of War is a Platform, Shooter game from Armor Games.
The year is 1947 and The Great War never ended.
Relic of War is a strategy game set in an alternate 1940's timeline.
Train your soldiers, unlock new technology, and command your troops to victory!
Warning: The theme and dialog of this game may be offensive to some players.

Blood and War setting. Not suitable for young children. Player discretion is advised.