Categories: Demo, Download, Games, Mac Os, Sponsors, Time Management, Windows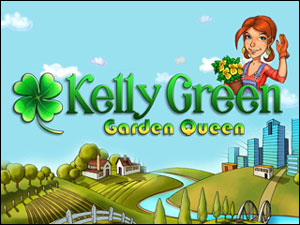 Description City gal Kelly has abandoned the concrete jungle for a budding organic nursery in Kelly Green Garden Queen.

Play as Kelly while her hippie brother and other quirky relatives pitch in to help in the garden.
Arrange floral bouquets with your own creative flair, calm impatient customers with lemonade, or wow the local farmer with an array of 20 different plants.
Do you have what it takes to expand the nursery from a few pots to a large and thriving oasis?
50 levels of play over 4 seasons.
Customize and arrange your own nursery.
11 customers.
Gorgeous graphics.
Engaging and humorous plot.
Dozens of awards to earn.