Categories: Adventure, Demo, Download, Games, Mac Os, Sponsors, Strategy, Time Management, Windows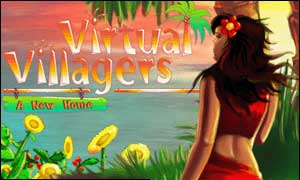 Virtual Villagers is a village simulator where you care for and nurture a tribe of little people by teaching them the basics of survival.
The object of the game is to grow a small village in your computer: your little villagers need to become farmers, builders, researchers, and parents and make decisions on unpredictable island events!
As the village grows and prospers, the villagers become curious about their mysterious island home and the secrets it holds. Aside from guiding the villagers' day-to-day lives, the player helps them to explore their mysterious new island home and the secrets it holds.
How will you lead your tribe of Virtual Villagers?
16 island puzzles to discover
Real-time, simulation gameplay.
Hundreds of unique villagers.
Uncover mysteries as you play.